搜索
导师团队
CEO

Carrie Waley

DIRECTOR

David Peckham

NON-EXECUTIVE DIRECTOR

MARK PATTERSON

NON-EXECUTIVE DIRECTOR

JULIAN MALINS Q.C.
每日一职
最新活动
SARAH WALTON-SMITH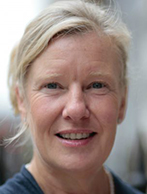 Sarah has over 25 years' experience in global health PR and communications. Having graduated in Nursing Studies from London University, she entered the world of healthcare market research and communications. Sarah established her own successful health advertising agency for several years, working closely with clients including Colgate Palmolive and Glaxo Smith Kline. Sarah completed her MA in Medical Anthropology at SOAS, with a focus on Middle Eastern studies and health. Sarah has spent the last 7 years at Danone UK working on consumer health, brand marketing and as a leader, coach and mentor.

Sarah values working closely with candidates to enhance their opportunities for self-growth and employability through her personal coaching sessions.