搜索
导师团队
Carrie Waley

CEO

David Peckham

DIRECTOR

JULIAN MALINS Q.C.

NON-EXECUTIVE DIRECTOR
每日一职
最新活动
Gisele Edwards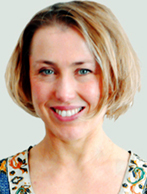 UK based

Following a BA in Oriental Studies from Cambridge and a Postgraduate Diploma at SOAS in Asian/Middle Eastern Art History, Gisele was awarded a British Council scholarship to study at Nanjing Normal University, thus cementing a love affair with Asia that survives to this day. Gisele is fluent in Mandarin and has worked in several fields, starting as a journalist with the China Business Times in Nanjing. From there she went into equity analysis and fund management as well as much time spent as an Investment writer for various specialist magazines and journals.

For the last 20 years Gisele has been involved with corporate and financial aspects of asset management, analysis and due diligence consultancy, managing to combine this with radio journalism and further studies. She has obtained professional qualifications as an Equity Investment Analyst and is an associate member of the Institute of Investment Management and Research and the European Federation of Financial Analysts.

Gisele has a strong artistic side, being both a professional acrobat and a physical performance artist with qualifications in experimental theatre and a proven ability in performance arts. Her experience within corporate, financial and arts sectors make her an ideal person for Mandarin Consulting's Career Coaching Programme, given the depth and breadth of her work, her desire to impart her experience to others and her knowledge and understanding of China and Chinese culture.