搜索
导师团队
Carrie Waley

CEO

David Peckham

DIRECTOR

JULIAN MALINS Q.C.

NON-EXECUTIVE DIRECTOR
每日一职
最新活动
Sally Patterson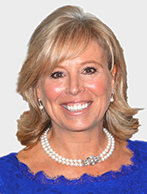 UK base

Sally began her journalistic career at the BBC in London after graduating from London University. She went on to work in radio and television as a journalist, broadcaster, political commentator and writer in Hong Kong, where she lived for fifteen years. She has experience in publishing, public relations and marketing. She is also a qualified TEFL teacher.

Sally's work involved interviewing politicians, the CEOs of multinational banks and companies. She covered the negotiations on Hong Kong's future up to the handover to China in 1997 when she worked with BBC Television. She hosted her own weekly television current affairs programme and has extensive radio broadcasting and reporting experience. She has also written for daily newspapers and periodicals, and has written a book "Hong Kong Remembers" published by Oxford University Press. Her journalistic work took her to China and elsewhere in Asia as well as to the United Nations and Europe.

Sally is a board member of an HIV/Aids children's charity in Kenya where she helps with fund raising and marketing. She is also involved with another children's charity in Thailand.

Sally is one of our senior coaches and has successfully worked for Mandarin Consulting helping our Chinese candidates to achieve their goals. She has the ability to understand what companies are looking for when they interview candidates and how to get the best out of our students. Her broad work experience, her multicultural background and her empathetic manner gives her excellent qualities for coaching and giving careers advice to our candidates.