搜索
导师团队
Carrie Waley

CEO

David Peckham

DIRECTOR

JULIAN MALINS Q.C.

NON-EXECUTIVE DIRECTOR
每日一职
最新活动
Shannon Doyle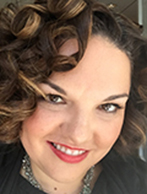 US based

Shannon is a tenacious, dynamic, creative marketing executive with a proven track record in building strategic marketing plans for Financial, CPG, Telecommunications, Consumer Electronics, Cable Networks and Providers. With extensive experience in both traditional and digital marketing practices, she has been helping clients such as Bank of America, Comcast, Time Warner, Turner Broadcast, Wal-Mart, Discover, Philips Norelco, and Clorox Companies for 15 plus years.

Shannon has worked for advertising agencies as well as marketing departments of large US organizations. Throughout her career she has been mentoring and coaching recent college graduates as well as senior level team members to produce highly effective marketing teams. Her passion is helping individuals understand their full potential and talents within complex organizations.

Shannon holds a BA from Kent State University and MFA from Ohio University and has been living and working in and around New York City her entire career. She looks forward to bringing this experience to clients at Mandarin Consulting to help them unlock their future.