搜索
导师团队
Carrie Waley

CEO

David Peckham

DIRECTOR

MARK PATTERSON

NON-EXECUTIVE DIRECTOR

JULIAN MALINS Q.C.

NON-EXECUTIVE DIRECTOR
每日一职
最新活动
Peter Ward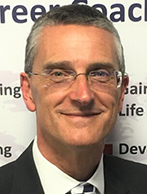 UK based

Peter has led a successful career at IBM spanning more than 30 years. He started off his IBM career in the Automotive Industry becoming Technical Leader for Europe, responsible for delivering the technical strategy for delivering IBM's business objectives. During this time he worked with clients such as Ford of Europe and Red Bull Racing. Later, Peter held other roles such as Client Technical Advisor Programme Manager for Europe and Technical Sales Executive for the Middle East and Africa, where he was in charge of leading and representing business-critical technical leaders in a sales environment targeting revenue of $1b. His IBM career culminated in 2014 as Eminence Programme Manager for Europe, setting goals and direction for professionals at all levels of IBM, and showing them how to lead by example.

During the second half of his time with IBM he formed an international IBM team volunteering in Kenya. This led to various other projects in Ghana, Tanzania, DR Congo and Zambia, including working closely with health supply chains to implement technical solutions in some of the world's poorest regions. This move towards voluntary work pushed Peter towards a PhD at the University of Warwick, where he is researching how health supply chains can help people consume medicine more easily in sub-Saharan Africa. He has also worked with organisations such as the Bill and Melinda Gates Foundation, the World Bank and Clinton Health Access Initiative, as well as giving expert evidence at an Ebola conference in Egypt during the outbreak.

Peter's experience amongst the highest echelons of a multi-billion pound company, his worldly experience and passion for changing the world proves how much he has to offer our Chinese candidates looking to get ahead in the UK and beyond.