搜索
导师团队
Carrie Waley

CEO

David Peckham

DIRECTOR

JULIAN MALINS Q.C.

NON-EXECUTIVE DIRECTOR
每日一职
最新活动
ALISA COUCHMAN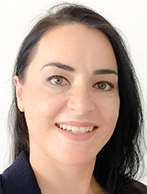 Alisa has a broad corporate background in multiple industries including banking, professional services, property advisory, luxury retail as well as in mining with Anglo American, in tourism and the charitable sector.

Twelve years of this experience has been in corporate Learning & Development (L&D) and Talent Development across a wide range of industries, from small tech start-ups to multinational corporate services, including organisations such as KPMG, Deutsche Bank, DTZ (now Cushman and Wakefield), HotelBeds Group and Capgemini.

During her time with Deutsche Bank and DTZ Alisa worked on the talent pipeline programmes - including intern and graduate recruitment as well as intern and graduate development. She has further experience in L&D at Baker Tilly where she was responsible for the Leadership Development Programme.

An expert in instructional design and the development and facilitation of talent and change management programmes, Alisa has extensive global experience working throughout Europe, Asia Pacific and the Middle East and now with Brazilian MBA students.

As an experienced coach trained in the CTI Co-Active methodology, Alisa specialises in career and performance development coaching for individuals at all levels from graduates to C-suite executives and in providing career and talent strategy solutions, including for corporates.

Alisa is keen to use her skills, expertise and experience to work with Mandarin Consulting candidates.